In addition to having fun and feeling comfortable at Camp, one of the important goals of Wawenock's introductory programs is for each girl to gain a sense of independence while adapting to the give and take of camp life.
Wonder Week
Wawenock's One Week Introductory Program
for 6, 7 and 8 years old girls
Dates: Sunday July 15th – Saturday July 21st
Tuition: $1400
Registration for 2018 will begin January 15th.
Do you and your daughter wonder what sleep-away camp will be like? Would you like to experience the comfort and security of knowing that she will be successful at Camp? We're delighted to introduce your family to our Week of Wonder. This program, for girls entering 2nd and 3rd grades in September '18, is specifically designed to give your daughter a taste of the activities, fun, and friendship that she will find in a full season at Camp Wawenock.
Please note, spaces are limited, so contact us as soon as possible if your family is interested in this exciting program.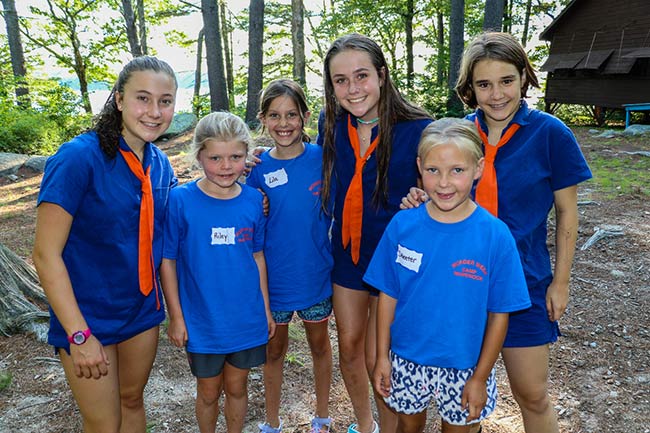 The Wayseeker Program
Wawenock's 3 ½ Week Introductory Program
for 7, 8 and 9 year old girls
Wayseeker 1: June 27th – July 21st
Wayseeker 2: July 22nd – August 14th
Tuition – $5500
Horseback Riding Fees:
2 days a week – $200
3 days a week $300
Though we believe in and greatly value the impact of a 7 week camp experience, we recognize that for some families with younger girls, an extended introductory experience will give them the confidence for the full season. That is why we began offering the Wayseeker Program in 2017! Wayseekers integrate into the Camp Family to participate in all aspects of Camp life by choosing their own activity schedule, living in the Lodge and becoming a part of the greater Camp community. Your daughter will experience the fun and excitement of a summer at Wawenock!
Please contact Catriona and Andy if you're interested in the Wayseeker Program for your daughter.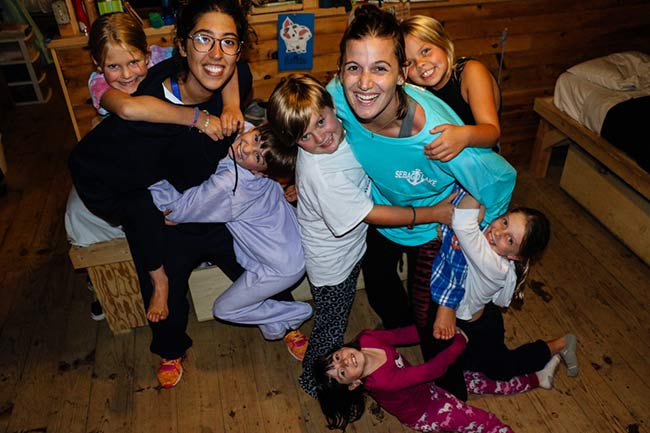 "Our camp family always welcomes newcomers with a big grin."
Sal, Camper