"Every day at camp is a new day, with new activities and new adventures to go on and that's one thing I absolutely love at camp. Every day is a new adventure."
Isabela, Camper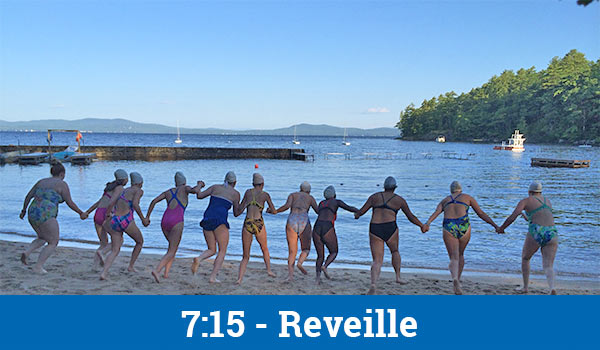 Time to wake up! Maybe you'll go to Polar Bear
for an early morning dip in the lake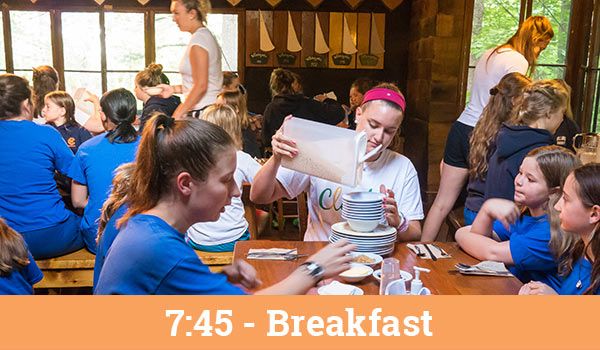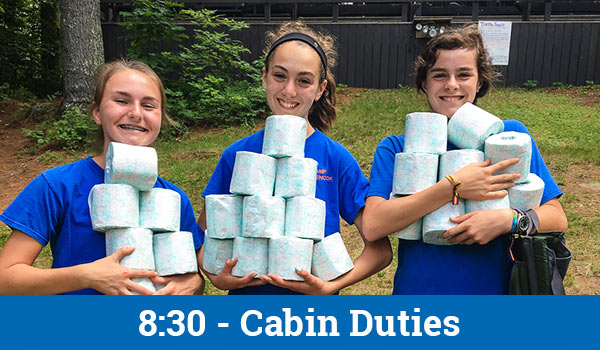 Work with your cabin mates to clean up and get ready for the day.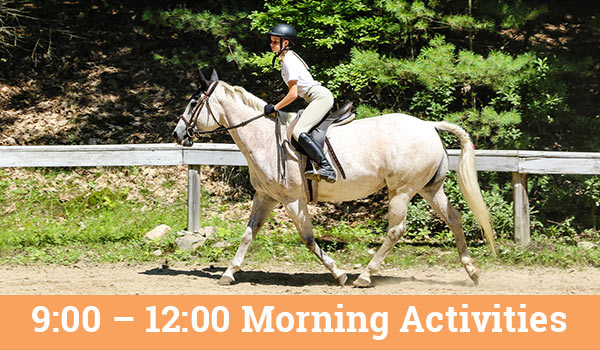 Follow your own personally designed schedule. Check out our Program page to learn more about which activities you can take!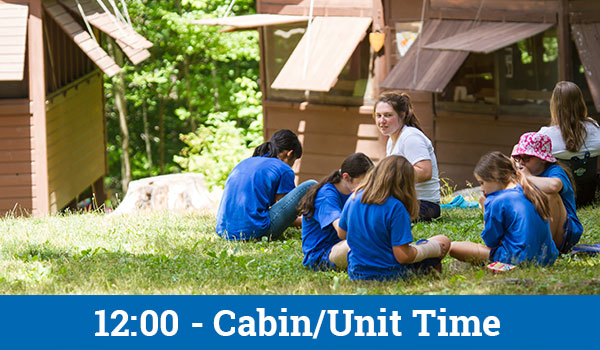 Get ready for lunch, enjoy some time to play, or hang out with friends.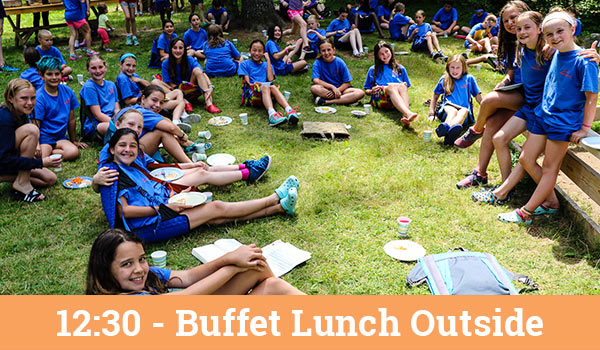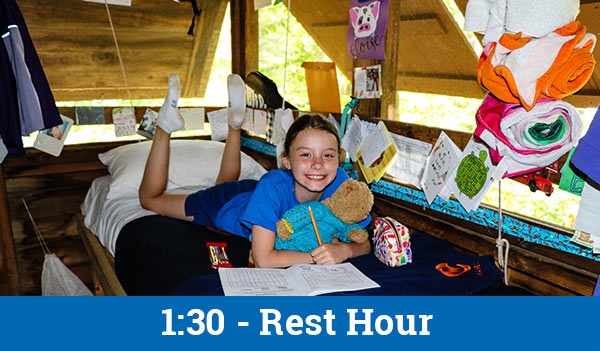 Write a letter home, read a book, or play a quiet game in your cabin.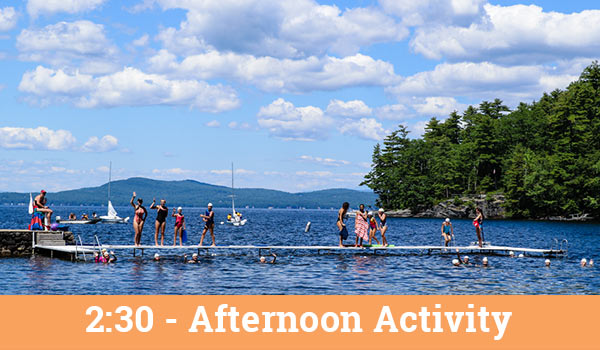 Continue with your personally designed schedule.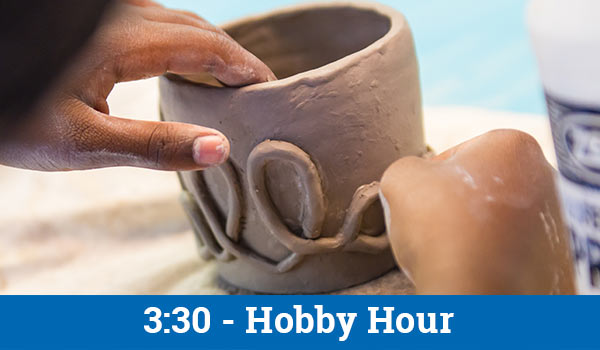 Choose from a special offering of activities for that day.
Try an activity you don't normally take or go back to your favorite.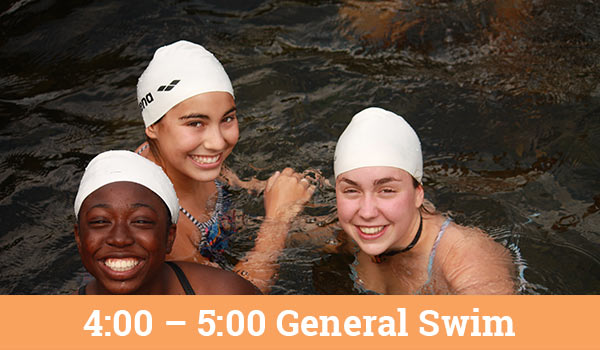 If you'd like, jump in the lake to cool off and have some fun!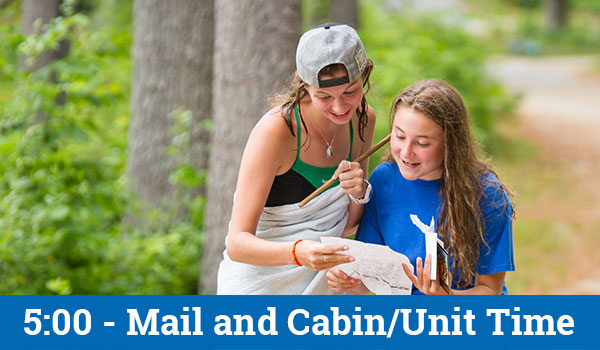 Pick up your mail before spending time with your friends.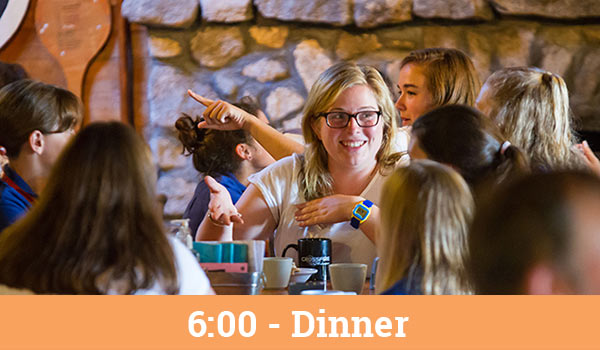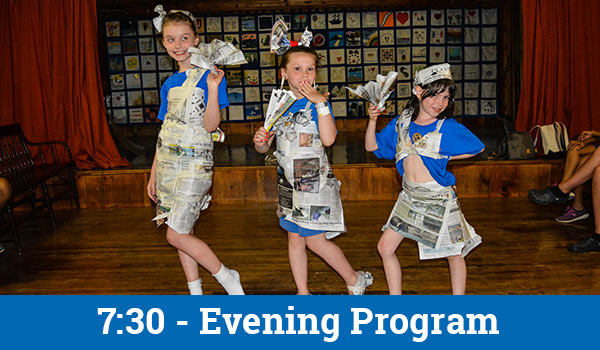 Evening program varies depending on the day. It could be: our weekly Campfire, an activity specifically planned for your Unit, a choice night with out-of-the-box options like Water Polo, Quidditch, or Bench Ball, or an all camp activity like Capture the Flag, a Night at the Races, or a Big and Little Sister Extravaganza!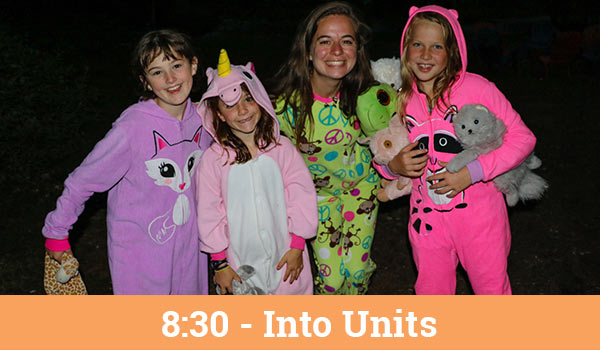 Return to your Unit to get ready for bed.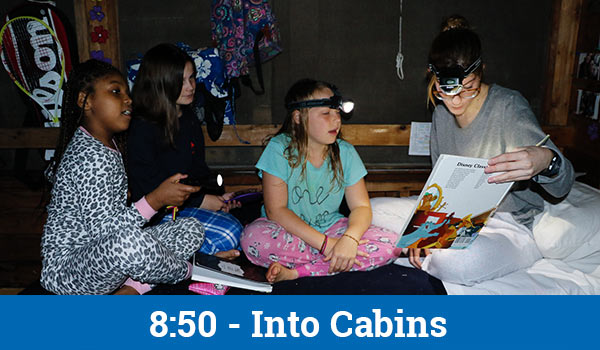 Reconnect with your cabin mates and counselor with a fun bedtime activity.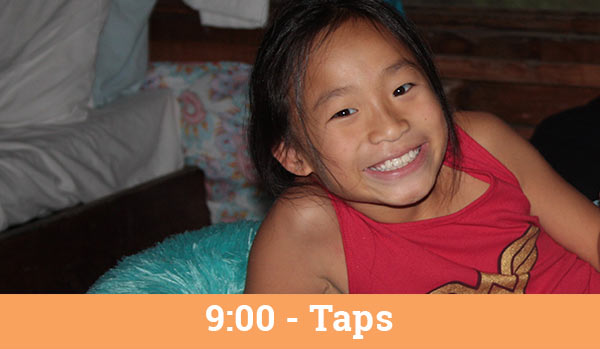 Time to sleep before another adventure-filled day at Wawenock, with progressively later "lights out" for older campers!