After a rainy night, the sun came back at 9AM to kick off our first full day of activities! Everyone is settling in well, getting to know each other, and every area of camp is bustling from the waterfront to the riding ring to the archery range!
This summer's theme is 'Be Brave'- a message that began for our staff in pre-season and will continue to be passed on to campers throughout the summer in activities, cabin living, and beyond. This message feels especially important to us at Wawenock- now more than ever we need to encourage our girls to push themselves out of their comfort zone and take healthy risks while feeling supported when things don't go as planned.
We have already begun to encourage girls to find their voice and make connections through Thursday night's Friendship Pin Campfire. One of the first traditions of each season, girls perform a song with their living units before exchanging hand-decorated name pins to help everyone become acquainted. It is a unique and special way for both first-timers and returners to get to know one another every year.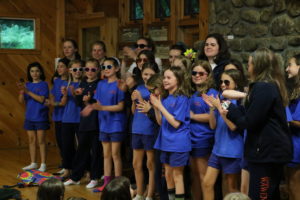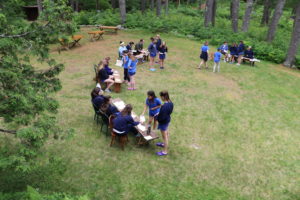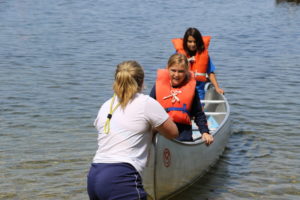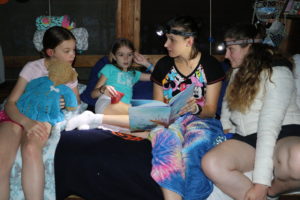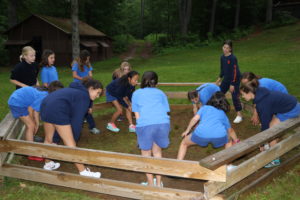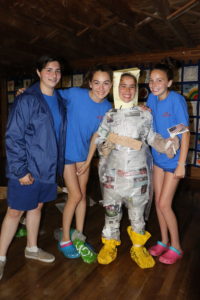 Beginning Wednesday July 5th, we will upload photos weekly to the camp website. Families will receive an email in the next few days with instructions for accessing them. For now, here's a sneak peak of everything we've been up to so far!
As you can tell, between mealtimes, activities, and some fun in between, we have had a busy few days! We are SO excited that this year has started off so positively and can't wait for all the fun, growth, and empowerment to come 🙂
To see more camp action during the summer and throughout the year, don't forget to follow us on social media!
Facebook
Instagram