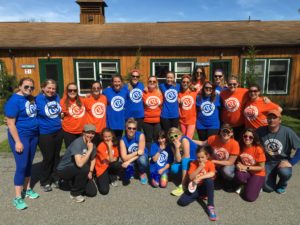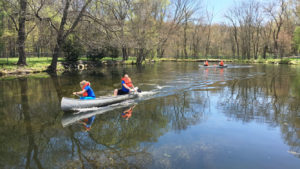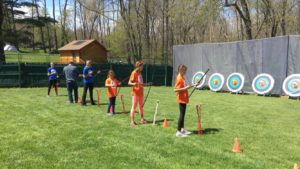 What is it? Tribeathon for Camper Scholarships is an online fundraising competition between the Wawenocks and Owaissans that culminates in an Alumnae Tribe Meet! Each Tribe has a chance to vie for the Alumnae Tribe Cup through a competition that combines total dollars raised, number of donors, and winners of the in-person events at the Alumnae Tribe Meet. It is a fun way to connect with Wawenock and Camp friends, while also making a meaningful impact in our Camp Family. The Camper Scholarship Fund helps girls from diverse geographic, ethnic, and socioeconomic backgrounds, who otherwise might not have the opportunity, to attend Camp. The gift of a summer at Wawenock impacts girls for life, and increased diversity at Camp enriches the Wawenock experience for all. Find out more about the Wawenock Camper Scholarship Fund.
Who is involved? The entire Camp Family! Are you an alumna looking to recreate some of the magic of Camp while also positively impacting your Camp Family? Are you a current family who wants to help your camper's Tribe to victory? Are you a parent or friend who supports Camper Scholarships? We want everyone to get involved and have fun with us through this event!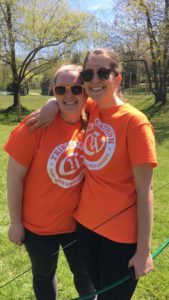 When is it? Fundraising to benefit Camper Scholarships kicked off on March 11th and ended on April 29th. 7 Weeks of Fundraising symbolize the 7 Weeks of Magic of a summer at Wawenock! Stay tuned to find out the dates for the 2018 event!
Where is it? Online and in-person at the Alumnae Tribe Meet!
How do I participate ? Donate towards the Camper Scholarship Fund, any amount, in honor of your Tribe. Come and play at the Alumnae Tribe Meet. Finally, you can cheer for your Tribe online to show your spirit using #tribeathon2017!
Remember, all donations will directly impact the Camper Scholarship Fund.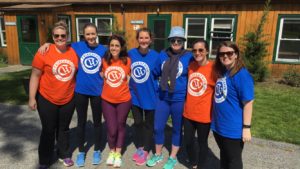 We hope you'll join us for this fun event and make a gift to support Camper Scholarships!
Keep up with the action through the hashtags #tribeathon2017, #tribeathon2017blue, and #tribeathon2017orange. Follow Wawenock on Facebook, Instagram, Twitter, and Snapchat to see what's happening with Tribeathon for Camper Scholarships!
2017 Results are in!
CONGRATULATIONS TO THE OWAISSANS FOR WINNING TRIBEATHON 2017!!
CONGRATULATIONS TO BOTH TRIBES FOR RAISING A TOTAL OF
$20,245
TOWARDS CAMPER SCHOLARSHIPS!